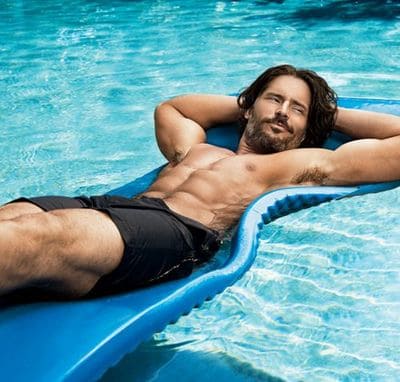 PHOTO OF THE DAY: Joe Manganiello flaunts what he's got in the new issue of Men's Health.  
BY SAM GREISMAN
A look back at today's top stories
GAY ISSUES
Reddit is probably not the first place I would typically look for stories to restore my faith in humanity, but this tale of the gift two rebellious eighth graders gave their gay teacher is pretty moving. As we continue to wait on the Supreme Court's decision regarding marriage equality, Ari Waldman takes a look at what the legal landscape may look like for gay marriage by the end of this month. President Obama spoke to a crowd in gay friendly Berlin today and Lisa Murkowski of Alaska has become the third Senate Republican to support gay marriage. 
**
ENTERTAINMENT
Towleroad's own Bobby Hankinson sat down with emerging pop-artist Bright Light Bright Light (a.k.a Rod Thomas) to discuss his musical influences and what it is like to be an openly gay artist. Following a 12-year interlude, Cher made her return to the stage last night on the finale of The Voice as she performed "Woman's World". 
It's been nearly as long since we last saw Will Ferrell, Steve Carell, Paul Rudd, Christina Applegate and the Anchorman crew but at last there is a trailer for the sequel. And following her cataclysmic moment during the Miss USA contest, Miss Utah poked fun at her flubbed answer on Jimmy Kimmel. 
**
WINGNUTTERY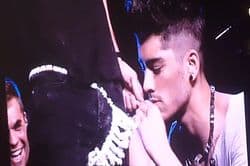 Louisiana Governor Bobby Jindal laid into his own party on Politico by telling the GOP that since they aren't doing anything, the American people will rise up against the sensibility that is the Democratic Party. Bryan Fischer of the AFA clearly forgot to take his brain pills today as he announced that Liberals are supporting immigration because Conservatives are making more babies. I'm sure there is a lot of data to support that. Also the LAPD has offered a reward for information on suspects wanted for questioning about an attack on a transgender woman. 
**
VIDEOS OF THE DAY
It seems every time you blink a member of One Direction is doing something blatantly homo-erotic. This time watch as Harry offers Zayn a bite of his thong. And snakes can open doors now! Good luck sleeping!