UPDATE: Since so many of you have expressed interest in attending but the ticket price didn't fit your budget, Stonewall is offering a special discount to Towleroad readers if you buy your ticket through THIS LINK.
LAST Chance! This event is tomorrow night and we would love to see you there.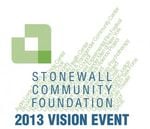 I'm thrilled to share the news that Towleroad is going to be honored by the Stonewall Community Foundation next Wednesday, June 19, at its annual Vision event for our efforts to report on, galvanize, and mobilize the LGBTQ and allied communities.
Michael Goff (in a rare East Coast appearance) and I will be there accepting the honor and would love to see as many friends, readers, and supporters as possible!
Stonewall Community Foundation is a fantastic organization, offering investment and guidance to help strengthen LGBTQ organizations throughout NYC's five boroughs.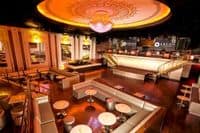 Plus, the party will be a blast. It's not a stuffy sit-down dinner but a cocktail event with food, live jazz, and entertainment!
Tickets start at $250. We realize the price doesn't fit all budgets but if there's room in your giving budget or you can expense it, we would LOVE to see you.
More info on the event is HERE. And tickets are available HERE.
For over 20 years Stonewall has helped to create a solid foundation of LGBTQ leadership in New York by providing grants and training to new and emerging organizations that serve our community. Thanks in great part to funds raised around the Vision event, the Foundation has proudly distributed more than $16 million to over 500 organizations since 1990.