Obama has nominated James "Wally Brewster" as ambassador to the Dominican Republic.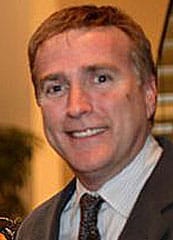 On background from the White House:
James "Wally" Brewster, Jr. is the Senior Managing Partner for SB&K Global, a brand strategy and consumer dynamics consulting firm based in Chicago, Illinois.  Before starting SB&K Global in 2010, he was an Officer and Senior Vice President of Marketing and Corporate Communications with General Growth Properties (GGP), a real estate investment trust headquartered in Chicago.  Prior to joining GGP in 1996, Mr. Brewster worked in management at several real estate companies in Texas, including The Rouse Company and the DeBartolo Corporation.  Earlier in his career, he held marketing and management positions with Carla Francis, Inc. and the Jim Collins Company in Dallas, Texas.  Mr. Brewster is a National LGBT Co-Chair for the Democratic National Committee and currently serves on the Board of the Human Rights Campaign Fund. 
Hispanically Speaking's Estelle Gonzales Walgreen wonders how an openly gay U.S. ambassador might fare there: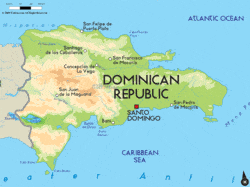 Though homosexuality is legal in the country, DR has engaged in activities aimed to suppress gay rights from shutting down of gay bars without cause to denying permits for gay pride events to overlooking gay bashing incidents.  Some locals quietly call elements of the Dominican police the gay Gestapo but lets not confuse them with Dominica where same-sex activity will get you a 10-year prison sentence.
The country does not legally recognize same-sex unions and constitutionally bans same-sex marriage.
Homophobia remains pervasive throughout much of the DR, especially in rural areas.  Many gay individuals remain closeted in fact 81% of HIV and AIDS cases are heterosexuals believed to be living a double life.  This is the country where its top religious leader, Cardinal Jesus Lopez Rodriguez feels comfortable enough to openly refer to gays as "maricones" (faggots) and "social trash".
Good Luck to Brewster who will be the seventh U.S. Ambassador in history to be openly gay and the first ever in the region.  How welcoming the general population will be to Brewster should be interesting and a gauge as to how provincial the country is or is not.  Undoubtedly, the power of the U.S. will make most Dominicans have their party manners on when confronted with Brewster's sexual orientation.  We are also confident that Brewster does not assume tolerance is measured solely by how a country treats its guests but rather how its treats its own people.