The city of Wausau, a Wisconsin city of 40,000, is planning its first Gay Pride parade on June 22, but local and state bigots aren't happy about it, Rock947 reports: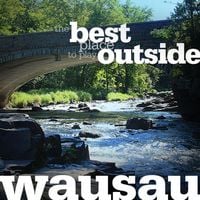 Parade organizer Daxx Bouvier has said the event is long overdue. He is putting about 15-thousand dollars into the event, and encouraging young people who are gay, lesbian, bisexual, or transgender to come out as see there is support.
Groups including Wisconsin Family Voice oppose the parade, saying it's "nothing more than a display of immorality and propaganda" and sends the wrong message to young people.
A city alderman weighed in during the Council's public comment period Tuesday night. 3rd District Alderman David Nutting expressed his opposition to the Gay Pride Parade, and says many of his constituents don't want it.
Wisconsin hate group Wisconsin Family Action is telling its members to call the City Council and Mayor to oppose the parade:
The parade is specifically geared to draw in "teens and young people" in the hopes of aiding them in "coming out."
"Our experience with homosexual parades is that they're nothing more than a display of immorality and propaganda," said Wisconsin Family Action president Julaine Appling, "This Wausau group is specifically targeting teens, which sends exactly the wrong message to our young people.  The citizens of Wausau need to let their elected officials know their opinion about this parade."
Feel free to use their links to send your own message to town officials.