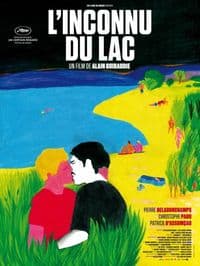 Posters for the gay French thriller L'Inconnu Du Lac (Stranger By The Lake), which screened at Cannes, are being pulled by French municipalities because of its depiction of gay love, Deadline reports:
But on the eve of its release in France, where expressions of sexuality are de rigueur and where gay marriage was recently legalized, the film's advertising (left) proved too much for some. In the Parisian suburbs of Versailles and Saint-Cloud, a series of promotional posters was pulled at the request of the individual town halls, ad firm JC Decaux told AFP. The mayor's office in Saint-Cloud said it had been "harassed" by phone calls and emails about the poster since it went up last week. Versailles says it did not contact JC Decaux, but a rep told French media it was understandable that the image "could shock people who find themselves disarmed by posters in the street that address sexuality."
Check out the trailer here.