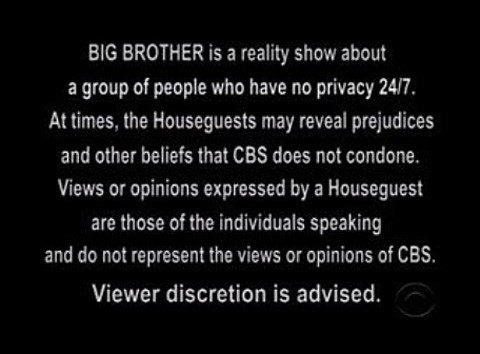 For the first time in 15 seasons, CBS aired a disclaimer before broadcast of Big Brother in response to outrage over racist, homophobic, and other prejudiced remarks by some of the houseguests.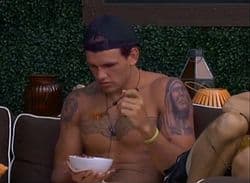 Last night's episode featured one segment in which Amanda called out Aaryn for her racism, warning that Aaryn was going to be judged by America. The houseguests, of course, have no idea what repercussions their remarks are having in the real world.
A new clip from the live feeds shows BB15 houseguest Howie, who is black, leaving the backyard after Jeremy (right) calls himself "African" because he has flies landing on him while he is eating.
Watch both clips, AFTER THE JUMP…
Previously…
Big Brother's Aaryn Gries Thinks 'It's a Joke' That People Say She's Racist: VIDEO [tlrd]
Jewish Anti-Defamation League Condemns 'Big Brother' Hate Speech [tlrd]
Julie Chen Says She is 'Offended, Hurt' by Racism, Homophobia on 'BB15': VIDEO [tlrd]
All of Big Brother's Racism and Homophobia in One Video: WATCH [tlrd]