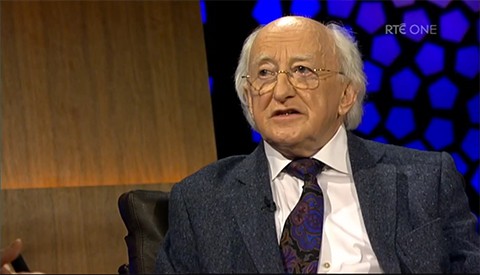 An article that recently appeared on Forbes' website mistakenly labeled Irish President, Michael D. Higgins, "an acknowledged homosexual," The Irish Independent reports:
In an article about Samantha Power, the Irish woman being appointed as US Ambassador to the United Nations, [David] Monagan made a passing reference to President Higgins. He wrote: "The current president of Ireland, Michael D Higgins, is a poet, acknowledged homosexual, and nearly as outspoken as his predecessors."
Forbes called the mistake "a serious error" that both they and author David Monagan "sincerely regret." According to The Daily Mail, Monagan attributes the mistake to deadline pressure, calling it "inexcusabe" and the worst mistake of his professional life.
Interestingly, the Mail notes that, "Forbes, which bills itself as a leading
source for reliable business news and financial information, uses fact
checkers to substantiate stories after individual freelancers submit
work for publication."
File this one under, "Oops."