Randy Thomas, the former Vice President of 'ex-gay' group Exodus International, has posted an open apology on his blog for the three decades of lies, pain, and suffering that his organization directed towards the LGBT community.
Thomas, who back in 2011 considered himself an 'ex-gay superstar,' now says that his 'uncritical perspective contributed to the hurt that many LGBT persons were already feeling.'
He writes, in part: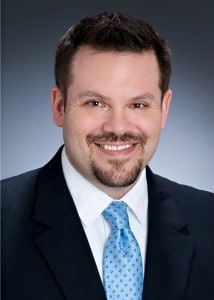 My understanding of public policy at that time was limited to the talking points I was given to tailor my testimony around. I did not do much research beyond these talking points – and as a result, my perspective was limited and nearsighted. I am very sorry that my uncritical perspective contributed to the hurt that many LGBT persons were already feeling.
I participated in the hurtful echo chamber of condemnation. I gave lip service to the gay community, but really did not exemplify compassion for them. I placed the battle over policy above my concern for real people. I sometimes valued the shoulder pats I was given by religious leaders more than Jesus' commandment to love and serve. That was wrong and I'm disappointed in myself. Please forgive me.
I directly empowered people to co-opt my testimony and use it against the gay community. There were a few times I almost worked up the nerve to confront them, only to hear them invoke my name at an opportune moment. 'Of course I love gay people,' they would say. 'Just look at my good friend Randy…' It was very selfish of me to back down in these situations. I apologize.
…
I apologize to the gay community for idealizing and reinforcing the institutional groupthink of Exodus. I apologize for remaining publicly silent about the hurt caused by some of Exodus' leaders and actions. I also apologize for my inexperienced participation in public policy, placing my personal ambition over truly serving the gay community as a Christian friend.
The news comes on the heels of Exodus International's President Alan Chambers issuing an apology of his own last month to those 'who have been hurt by the Church, Exodus International, and me.'
Some are calling Thomas' apology too vague. Thoughts?