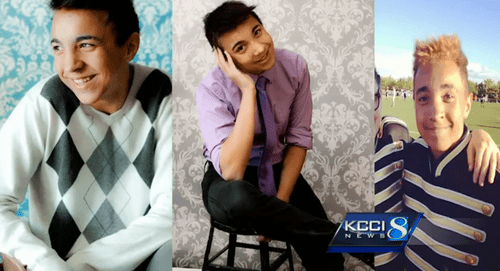 Over the weekend, 16-year-old AJ Betts tragically ended his own life after enduring harassment at the hands of his peers for at least a year and a half. Betts was reportedly outed by his classmates, and made repeat attempts to stand up for himself and others. A memorial service was held for him earlier this morning.
According to Queerty, Betts underwent bullying simply for being "different". In addition to mocking his sexuality, bullies also chose to single him out for having a cleft lip and for being half black. His friend, Noah Lahmann, told KCCI 8 News, "you're hurting people with words. I lost my best friend because of words." His mother also told reporters that she hopes to keep the spirit of her son's advocacy alive, to ensure that his death is not in vain:
"Several people who are gay or lesbian teens told us that AJ saved them from committing suicide when they were feeling desperate, and I really hope, for AJ's sake, that we can stop it, so that maybe, even if we can save one more life from bullying, that would be a success."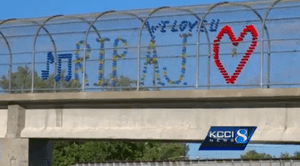 She added that prior to this weekend, "we had no indication that anything was wrong. He is the happiest kid I've ever met. Everybody who meets him says that."
As was noted by KCCI and Queerty, Betts is the fifth student from Iowa's Southeast Polk High School to commit suicide in the last five years. The school's principal told KCCI that he could not comment on the nature or severity of the bullying that drove Betts to take his own life. He has also yet to comment on Southeast Polk's apparent problem with student suicide. The Southeast Polk Community School District has also chosen to remain silent on the issue. 
You can read KCCI's full report and watch the video HERE.