More bad news for Anthony Weiner's mayoral campaign, as his campaign manager, Danny Kedem, announced his resignation on Sunday. So far, Kedem hasn't issued a statement explaining why he chose to leave. 

 The iPhone 5S may be headed to stores as early as September 6th, according to a new report circulated by Cult of Mac. Should the rumor prove true, it would certainly follow in the same pattern as previous releases that have taken place around the same time of year. The report also teased the possibility of bigger screens, as well as more cost-effective casings. 
 Lady Gaga has released the artwork to her new single from ARTPOP, which will be released during this year's VMAs in August. Gaga released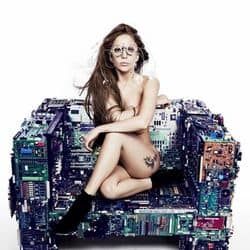 the bare, technological photo via her official Twitter account. 

 Recent documents surrounding a pending lawsuit against Utah's West Ridge Academy confirm suspicions that it is, in fact, being run by the Mormon church.

 More couples are obtaining marriage licenses in Montgomery County, as county officials continue to defy the state's ban on same-sex marriage. 

 Shortly before her most recent attempt at rehab, and shortly after she announced her Oprah-produced, post-rehab docu-series, Lindsay Lohan has announced that some of her toxic "so-called friends" will be "cut from her life". 

 China has ordered an audit of all government debt. The order comes amidst fears of a possible economic slump as growth has slowed down in recent months. Chinese banks rapidly expanded their credit in the market while the rest of the world underwent a financial crisis. Now, government officials are worried that local governments might have borrowed too much, making the debts impossible to pay off with the recent slow-down. 

 Britney Spears and her two sons attended a premiere for Smurfs 2 over the weekend. In one photo, Britney and co. look less than thrilled to be there. 

 The Russian LGBT film festival Side-by-Side lost an appeal last week, after being found guilty by a Russian court of violating a "foreign agent" law. 

 Hugh Jackman's The Wolverine won the top spot in the U.S. box office over the weekend, although numbers still aren't what producers had hoped for in The States. Luckily, the film was able to draw substantial crowds overseas. 

 Downton Abbey has released some promo materials for its upcoming fourth season. 

 Justin Timberlake and Jay-Z gave a "Legends of Summer" concert in Pasadena. Based on photos, at least two celebrity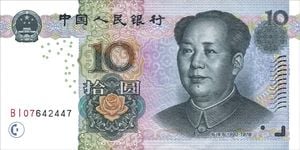 couples were in attendance, Natalie Portman and Benjamin Millepied as well as Robert Pattinson and Sia.

 Taylor Swift went paddleboarding over the weekend with Ed Sheeran in Rhode Island. She wore a retro bikini that's receiving mixed reviews…

 Members of the radical feminist movement are undergoing controversy as trans advocate Dallas Denny published an incredibly transhobia letter sent by an anonymous group. 

 Australian pop artist Nathan Leigh Jones has released his new song "Crying For Love", which calls for marriage equality in the Land Down Under. 

 Keanu Reeves' samurai epic 47 Ronin has finally released a trailer, which is receiving some pretty bad reviews.