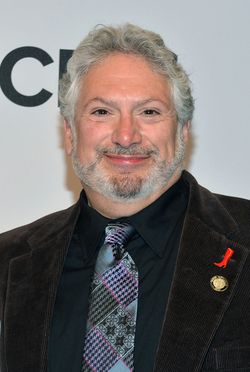 We told you the other day about Harvey Fierstein's editorial for the New York Times on Russia, Putin, and the "war on homosexuals" that they have declared. The Hollywood Reporter secured a follow-up interview with Fierstein to expand on his editorial. In it, he suggests how to deal with Russia:
"You can't get them through a U.N. sanction: 'Oh boy, the U.S. is mad at me. I'm shaking all the f–k over.' There's only one way and that's in the pocketbook. You hurt them in the pocketbook, they shut the f–k up and back the f–k down."
Advice to competing Olympians:
"And Olympic athletes, I understand: You've worked your asses off for this for years, but there are still bigger things than you hanging something around your neck. There are bigger things in this world."
And his opinions on Orson Scott Card:
"The quotes that got me about him weren't against gay marriage — he wanted homosexuality criminalized in the United States. That's what he called for. You want me to be tolerant of you wanting to criminalize homosexuality? F–k you on your grave, you piece of s–t."
Fierstein is an accomplished actor, four-time Tony winner, and most recently the playwright for the stage production of Kinky Boots.