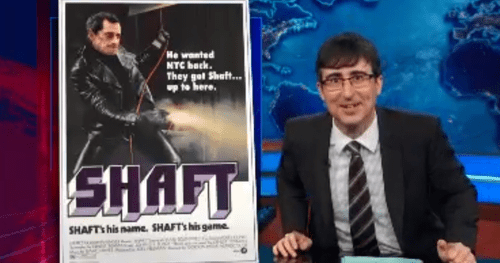 Towleroad readers almost certainly remember the unfortunately-named former congressman and current New York City mayoral candidate, who has a penchant for sharing sexual text and picture messages with young women via social media before getting himself caught and becoming the center of controversy. Not surprisingly, The Daily Show made sure to have some more fun at Weiner's expense on Wednesday, mocking both his real name and his online pseudonym, "Carlos Danger". 
Penis jokes aside, the show's stand-in host, John Oliver, also made sure to call Weiner's bluff about "his pledge to stop sexting". 
"If you hadn't chosen…chosen…to run for mayor, it would only be between you and your wife. But for the rest of us, the 'timeline' means everything."
Those wishing to appreciate The Daily Show writers' gift for wordplay can do so AFTER THE JUMP. Be advised, however, that it might not be best to do so at work…