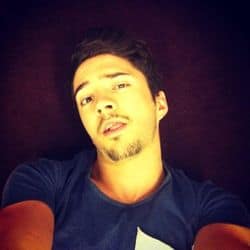 Openly gay New Zealand speed skater Blake Skjellerup has already made his feelings known on Russia and the anti-gay laws it recently passed. According to the International Olympic Committee, athletes competing at the games have nothing to worry about. Whether or not that will actually be true remains to be seen, especially now that Skjellerup plans on wearing a rainbow pin to the games, according to Canada's Daily Xtra. 
In light of recent human rights atrocities taking place both in Sochi and throughout Russia, many LGBT and human rights activists are calling for a boycott of the 2014 Winter Olympic Games taking place in Sochi. Athletes like Skjellerup and figure skater Johnny Weir disagree. The speed skater told Daily Xtra that, "I think visibility is the best possible solution, as opposed to hiding away and not attending." He went on to explain…
"For me it's less about taking a stand and more about just being myself…I have no interest in going back into the closet in Sochi…This is not about defiance. This is me standing up for what I believe in."
Nevertheless, his small statement would almost certainly be in violation of Russia's anti-gay "propaganda" law, which prohibits:
"Spreading information in order to form non-traditional sexual desires in children, describing such relations as attractive, promoting the distorted understanding of social equality of traditional and non-traditional relations and also unwanted solicitation of information that could provoke interest to such relations."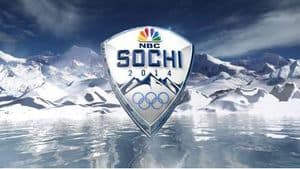 Towleroad readers will remember that this law applies to foreigners as well, and that it was recently used as grounds for the arrest of four Dutch LGBT activists. Thus, should Skjellerup decide to make good on his promise, he would certainly be placing a great deal of faith in the IOC. As was noted by Daily Xtra, the Canadian government's travel advisory warns travellers to Russia to "exercise a high degree of caution." 
RUSA LGBT, a Russian LGBT group based in New York, has expressed support for Skjellerup and his idea, and are even taking it upon themselves to manufacture rainbow pins for even more athletes travelling to Sochi. Yelena Goltsman, the group's founder and co-president, encouraged tourists to boycott the region. However…
"It's not fair to ask athletes not to go. It's not their fault. But maybe they can make a statement, and that can come from many counties."
Goltsman also encouraged LGBT advocates to boycott major sponsors of the Olympics, including "Coca-Cola, Omega Watches, VISA, PriceWaterhouseCoopers, Procter & Gamble, Samsung, McDonalds and Panasonic."
Is Skjellerup's idea worth pursuing? Or is boycotting still the best course of action? Will the rainbow pins pose a risk to any athletes who might choose to wear them? Share your thoughts in the comments below.