The International Olympic Committee released a statement to the Windy City Times over concern about Russia's draconian law banning "gay propaganda" and the upcoming Sochi Olympics in 2014.
Via the Windy City Times: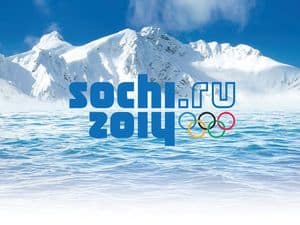 The IOC said that it will "work to ensure" that the Sochi Games take place without discrimination against LGBT participants. But the statement from the Lausanne, Switzerland-based organization was short on specifics, only reiterating support for LGBT athletes and opposing any discrimination against them.
"The International Olympic Committee is clear that sport is a human right and should be available to all regardless of race, sex or sexual orientation," said the statement. "The Games themselves should be open to all, free of discrimination, and that applies to spectators, officials, media and of course athletes. We would oppose in the strongest terms any move that would jeopardise this principle.
"As you know, this legislation has just been passed into law and it remains to seen whether and how it will be implemented, particularly as regards the Games in Sochi. As a sporting organization, what we can do is to continue to work to ensure that the Games can take place without discrimination against athletes, officials, spectators and the media. Wider political issues in the country are best dealt with by other international organizations more suited to this endeavor."
The Obama administration has thus far chosen to decline comment on calls for a boycott of the Olympics over the anti-gay Russian law.
Put New Zealand speed skater Blake Skjellerup has already said that if chosen to participate in the Games he plans to openly flout the law by wearing a rainbow flag pin.