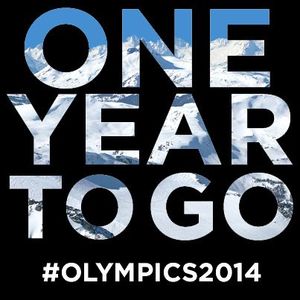 Russia's anti-gay propaganda law, which has already been used to detain four Dutch citizens visiting the country, has proved problematic for the International Olympic Committee in recent weeks. While the committee has previously promised that it would "work to ensure" that LGBT athletes can participate in the games without worry, safety has recently been far from a guarantee, especially with at least one openly-gay Olympian pledging to wear a rainbow pin to the games. 
Now, according to RiaNovosti, the IOC has released a statement saying that it has received "assurances from the highest level" that any LGBT individuals paticipating in the games will be able to do so without incident. The statement comes via R-Sport:
"As a sporting organization, what we can do is to continue to work to ensure that the Games can take place without discrimination against athletes, officials, spectators and the media. To that end, the IOC has received assurances from the highest level of government in Russia that the legislation will not affect those attending or taking part in the Games."
"The legislation", of course, refers to Russia's ban on "homosexual propaganda". RiaNovosti notes that, normally, said ban…
"Imposes fines for such offenses from 800,000 rubles ($24,000) to 1 million rubles ($30,500) for legal entities, from 4,000 rubles ($120) to 5,000 rubles ($150) for individuals and from 40,000 rubles ($1,220) to 50,000 rubles ($1,530) for officials…Promotion of such relations with the use of mass media or Internet resources will see harsher penalties of 50,000-100,000 rubles ($1,520-3,050) for individuals, 100,000-200,000 rubles ($3,050-6,100) for officials and 1 million rubles or 90-day suspension for legal entities."
Should the IOC's announcement prove true, this would no doubt embolden those wishing to use the 2014 Games as a forum for protest. No word has yet been released as to how this news affects the many advocates and organizations calling for a boycott of the games. Although, since such boycotts are intended to protest more than just the potential harassment of gay athletes, few are likely to change their tune.