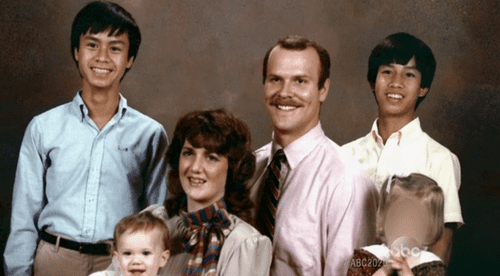 When Eric Myers, a "deeply religious father of five", disappeared back in 1991, authorities, friends, and family were all baffled. He was eventually pronounced dead, leaving his family "devastated and emotionally traumatized". Imagine how shocked they must have been when Myers returned to them 16 years later. Perhaps even more shocking was the fact that he had spent most of his time living with a man and identifying as openly gay.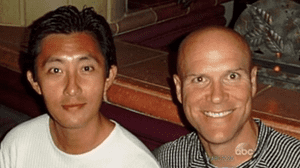 Myers, a devout Christian real estate agent from just outside Phoenix, Arizona, had travelled to San Diego for a seminar before going missing and never returning. When asked why, he told ABC News, "I just wanted it all to end. I wanted everything to end." He confided that he knew of his sexuality at six years old, and therefore felt trapped by both his upbringing and his subsequent reputation as a God-fearing family man. Thus, when he was robbed during the last day of his seminar, he saw an opportunity and headed south toward Mexico. 
"He says the details of his trip are hazy but he remembers crossing the border in Tijuana and buying a bus ticket to Cabo San Lucas. Cabo, with its warm sandy beaches, provided a total escape from a life which he says held a secret that would shake his religious roots to their core."
Myers would eventually make his way to Palm Springs four months later, where he met a Canadian tourist, Sean Lung, and fell in love. The two would end up spending a majority of the subsequent 16 years together. However, in 2007, Myers, content with his new life and wishing to "make peace", decided to return to Arizona. His welcome was far from warm.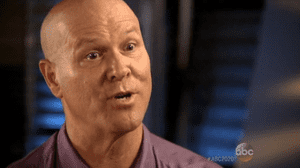 During his absence, his family had finally decided to declare him legally dead in 1996. This allowed them to cash in an $800,000 life insurance policy, money that was placed in trusts for his two daughters. Myers' return prompted a legal battle with Liberty Life Insurance, which claimed that the family now owed that money back, plus interest. Liberty initially won the case, which is currently being appealed. The homecoming also elicited strong emotions in Myers' former wife and children. His youngest daughter, now a parent as well, told ABC News "I know how much I love my children, and if he loved me even half as much as I loved them, there would be no situation where he would ever think that it was okay to leave me."
Myers ultimately divorced the wife he left behind, and is no longer in contact with any of his children. He has managed to reconnect with most of his siblings, according to ABC. He and his new partner have also moved in with his parents to help care for his now-ailing father.
As was noted by HuffPost Gay Voices:
"Myers' life story has received mixed reviews in the media, with many questioning his motivations and asking whether it's ever acceptable to abandon one's children."
Nevertheless, he maintains that he does not regret his return, even if it has been met with hostility from former loved-ones. "To live in a disguise is a horrible prison," he said, referencing both his time in the closet and the time he spent in hiding. Unfortunately, his daughter doesn't see his secret homosexuality as a valid reason for disappearing.
"I know a lot of people who would never do this … absolutely never blame it on their homosexuality. I don't believe that he is capable of love."
Watch the extended video and hear the whole story, via Hulu, AFTER THE JUMP…