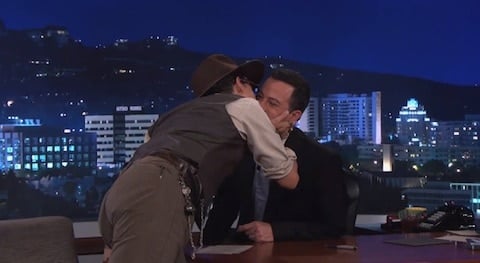 After being praised for his "beautiful face", Johnny Depp kissed Jimmy Kimmel a total of four times during his appearance last night, admitting that he has a "thing" for talk show hosts.
Said Kimmel later in the segment: "I never realized what an immediate impact the Supreme Court decision would have on both of us, really."
Depp also told Kimmel that "the majority of characters that I've sponged came from playing with Barbies….and GI Joes…equal opportunity…I want to say something though — I played more Barbies."
Watch, AFTER THE JUMP…