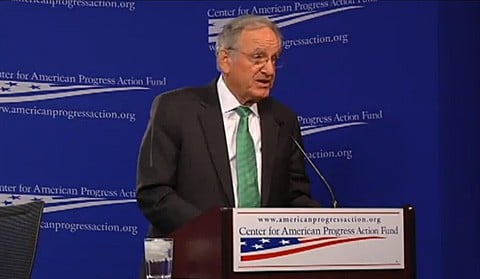 The Employment Non-Discrimination Act will receive consideration from a Senate panel on July 10, reports Chris Johnson at the Washington Blade:
The Senate Health, Education, Labor & Pensions Committee has scheduled the markup for the LGBT job anti-bias legislation two weeks to the day that the Supreme Court ruled against the Defense of Marriage Act and California's Proposition 8.
Scheduling the vote is first step for Senate HELP Committee Chair Tom Harkin (D-Iowa, pictured) in fulfilling the promise he announced this year to move ENDA out of the committee this year.
The bill is expected to be advanced as all 12 Senate Democrats on the panel are sponsors of the legislation.