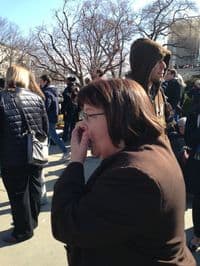 Maggie Gallagher disagrees that people should have the right to boycott Orson Scott Card's Ender's Game:
It seems very strange to me that so many artists and people on the left are supporting the idea that to make art in the mainstream you have to have the right political opinions. This used to be considered the heart of McCarthyism: loyalty oaths for filmmakers as the condition forworking in the film industry. (These were imposed by the industry, not the government, remember, in response to public pressure).
I suspect this boycott will be a failure, like the boycott of Card's video game and like the Chick-fil-A boycott, because most of the public is more concerned with questions such as whether those waffle fries are banging or not.
(via joe.my.god)