Pennsylvania Governor Tom Corbett is already in a difficult situation politically. He's a Republican governor of a state that voted for Obama in the 2012 election, and has very low approval ratings as he draws near to his potential reelection battle next year. He's also named in the suit Whitewood v. Corbett, which challenges the state's same-sex marriage ban. Since Attorney General Kathleen Kane, a Democrat, has already declined to defend the lawsuit, it's up to Corbett to decide what to do next. 
Corbett has already expressed disapproval over Kane's actions in a statement released from his office by Pennsylvania General Counsel James D. Schultz: 
"We are surprised that the Attorney General, contrary to her constitutional duty under the Commonwealth Attorneys Act, has decided not to defend a Pennsylvania statute lawfully enacted by the General Assembly, merely because of her personal beliefs."
Nevertheless, Corbett is now faced with a difficult choice, alienate the conservative base that elected him in 2010, or risk running contrary to the popular opinion in his state. Poll data from earlier this year indicated that 52% of voters in the state supported marriage equality, as opposed to 41% who opposed it. According to Politico, he has expressed support for the law in the past. Unfortunately, his approval rating has also not climbed above 35% since his election, and there is already a crowded field of Democrats vying to take his place. Quinnipac Poll data has already declared Corbett to be the U.S.'s least popular sitting governor, and 53% of voters have already declared that he does not deserve re-election. According to Muhlenberg College pollster Chris Borick, Conservative support for Corbett is already "lukewarm." Thus, it might not be wise for him to stick to his guns on this issue.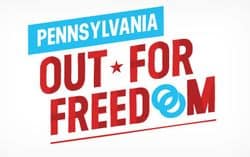 Franklin & Marshall pollster Terry Madonna is confident that the governor will defend the law, stating that, "He opposes gay marriage and his conservative base would be furious with him if he does not." Borick also did note that midterm elections do tend to have lower turnouts, and tend to skew towards older and more conservative voters. That said, Corbett has also yet to announce that he's running for reelection. Thus, poll data may not play into the equation at all, for Corbett, if his plans do not include running a reelection campaign. 
Regardless of how the governor will eventually decide, his time is starting to run out. Judge John E. Jones, III, has already been assigned to oversee the case, and with Prop. 8 officially dead, the ACLU is anxious to knock over the next marriage equality domino. Of the three states with pending ACLU lawsuits, Pennsylvania is definitely the bluest. 
Thus far, Corbett's office has only had one thing to say to the press regarding his decision…that they "will continue to review the lawsuit."