At an event Tuesday afternoon prior to the 2013 All-Star Game at Citi Field, New York Attorney General Eric Schneiderman , Major League Baseball Commissioner Bud Selig (below, top right) and Major League Baseball Players Association (MLBPA) Executive Director Michael Weiner will announce groundbreaking steps to protect current and future players for discrimination and harassment based on sexual orientation, according to a press release obtained by Towleroad.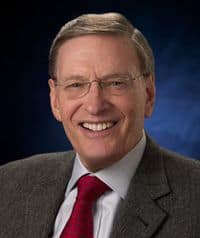 Following discussions with the Attorney General's office, MLB and MLBPA agreed to undertake new actions to reinforce its workplace discrimination policies, including the creation and dissemination of a Workplace Code of Conduct to be distributed to every Major and Minor League player and posted in each locker room conveying MLB's non-discrimination policies.
The League also agreed to implement new training opportunities for team officials and create a centralized complaint system for reporting incidents involving harassment and discrimination…
…As a result of MLB's and MLBPA's cooperation with the Attorney General's office, the League has committed to additional steps to ensure that "America's pastime" is open to all players, regardless of sexual orientation. Among these steps, MLB has agreed to develop and disseminate materials on sexual orientation non-discrimination to all Club Scouting and Farm Directors involved in the acquisition of amateur talent.
This will help to create a culture of acceptance early in the process. In addition, MLB's Office of the Commissioner will conduct training sessions for Club and League officials and staff at the bi-annual industry meetings. The next meeting is scheduled for November 2013 in Orlando, Florida and will include training on sexual orientation non-discrimination principles.
In addition to the centralized point of contact, those who assist in making or investigating complaints will also be protected from retaliation.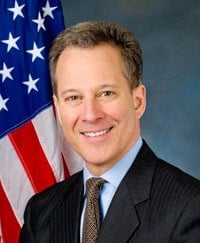 Said Schneiderman (right):
"No one should face harassment or discrimination whether their workplace is an office park or a baseball diamond. By making a clear stand against discrimination in the workplace, our National Pastime is showing national leadership in the fight to promote equal justice for all. I am committed to using every tool at my disposal to ensure equal protection under the law for all employees no matter where they work, and I applaud Major League Baseball and the Major League Baseball Players Association for working cooperatively with our office to promote a culture of inclusion and equality."
Added Selig:
"I expect all those who represent Major League Baseball, as a social institution that has important social responsibilities, to act with kind of respect and sensitivity that our game's diverse players, employees and fans deserve. We welcome all individuals regardless of sexual orientation into our ballparks, along with those of different races, religions, genders and national origins. Both on the field and away from it, Major League Baseball has a zero-tolerance policy for harassment and discrimination based on sexual orientation."