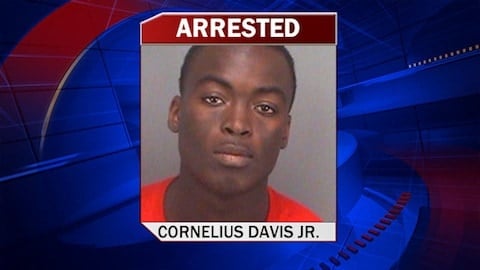 The Second Amendment was in full-force at Pride parades this weekend. In St. Petersburg, FL a man was shot with a BB gun by 20-year-old Cornelius Davis, and was apparently motivated by anti-gay animus. Tampa Bay Times reports: 
After shouting gay slurs, authorities say, a man shot a spectator on his way to Saturday's St. Pete Pride parade in the leg with a BB gun in what organizers describe as the first violent incident in the event's 11-year history.

[…]

According to a police report, Davis yelled a derogatory term for gay people at the man and a group of friends who were walking to the parade. He yelled that they should "put some clothes on" and that "this is a disgrace, there are kids around here," according to the report.
Davis was quickly arrested, and the unnamed victim suffered only minor injuries that did not require hospitalization. This, on the same day that San Francisco Pride suffered its own shooting incident whose two victims did require hospitalization, one of whom underwent surgery.
The shooting victim talks about the incident and wants Davis charged with a hate crime, AFTER THE JUMP…