The street in Queens where murdered gay rights activist Louis Rispoli lived for 32 years has been named after him: Louis Rispoli Way.

Anthony Weiner's campaign manager flees a sinking ship.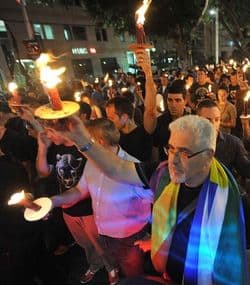 Some disagreement surrounds the 2009 Barnoar tragedy in Tel Aviv: "Most
gay men and lesbians, speaking in the news media or on social networks,
are still adamant that the crime was driven by deep homophobia and
deserves the distinction of a hate crime, an argument the indictment
appears to accept."

Scott Thorson on his alleged romance with Michael Jackson: "It was short term because Michael became very big at the time and his management team thought it best that we didn't go any further with our relationship."

Chris Colfer remembers Cory Monteith: "Love and miss you, buddy."

Man charged with beating a gay man with bicycle U-lock: "Santos Manuel Marquez is charged with assault with a deadly weapon, assault by means of force causing great bodily injury and battery causing serious bodily injury. Prosecutors also allege Marquez committed a hate crime. 'That is the subject of why the defendant didn't want to be seen with the victim. He didn't want people to think he was gay.'"

Co-founder of Russia's largest search engine Yandex succumbs to cancer at the age of 48.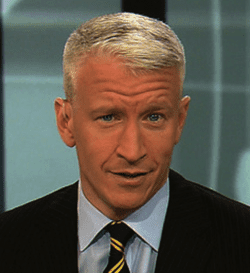 Anderson Cooper stalker being held in lieu of $75,000 bail: "Since 2008, Alex Hausner — described as a gay, Jewish white supremacist — has allegedly made unwelcome phone calls plus four attempts to see Cooper, last month trying to kick down the red, lacquered door to the posh, four-story West Village converted firehouse that Cooper shares with his hunky, bar-owner boyfriend."

Creator of upcoming Sean Hayes comedy on the tv show: "I think of this as a post-gay show where there is a gay man at the center but it's not about his being gay."

The Onion presents "Chick-Fil-A Debuts New Homophobic Sandwich."

Colin Farrell gets his yoga on.

Newly married gay man allegedly attacked by man who "hates faggots": "'Next thing you know, he hit me upside the head.' He said he blacked out, but then woke up to a beating of 4 to 5 minutes filled with gay slurs…the man broke wine glasses on his head."

Three women complete their 101 mile walk to speak about LGBT rights.