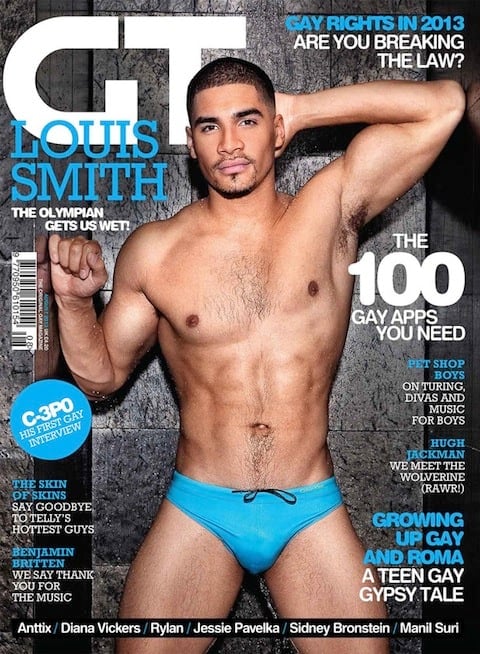 Silver-medal Olympic gymnast Louis Smith is gracing the cover of the August issue of Gay Times in naught but an attention-grabbing light blue speedo. A tiny light-blue speedo. For those able to tear their eyes from the cover and turn to the interview, Louis confesses that though a heterosexual man himself, he would 'go gay' for actor Will Smith. His reason being:
"He's very dedicated to his family, he's very loyal, funny, hard working and talented. So, in the most non-sexual way, it would have to be based on the person."
In the full interview he also addresses the topic of gay marriage as well as gay sportsmen who are still afraid to come out due to the persecution they would suffer for failing to live up to the expectations of being a straight man. Except for gymnastics. In gymnastics, "you're always wearing a leotard."
The latest issue of Gay Times is available for digital download, and a video of Louis showing off his leotard in a March 2012 interview can be seen AFTER THE JUMP…