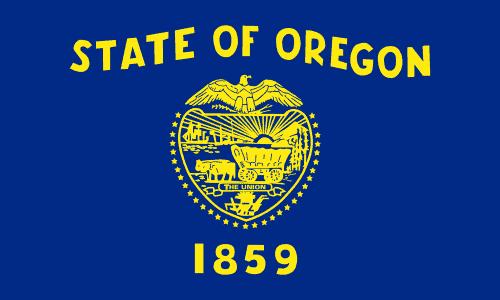 Oregon is on its way to join California and Washington in bringing marriage equality to the entire West Coast, with a petition campaign in support of a 2014 ballot initiative set to kick off tomorrow, The Huffington Post reports:
According to Petition Director Ryan Brown, the campaign will kick off on Friday, July 26 in cities all across the state. Brown says organizers are hoping to gather 116,284 signatures by July 3, 2014 — "a signature every 4 and 1/4 minutes."

"Together, we can make it possible for every Oregonian to have the freedom to marry the person they love," he concluded in an email statement. At least 116,000 valid signatures are necessary for the initiative to make the November 2014 ballot.
The campaign, known as Oregon Says I Do, will seek to gather the 116,284 valid signatures needed to put a pro-marriage equality constitutional amendment on the 2014 ballot.
If the amendment qualifies for the election and is approved next November, Oregon would become the first state in which voters repealed a marriage equality ban that was established by an earlier ballot initiative–Measure 36, which Oregonians approved in 2004 by a 57-43 percent margin.
Polls have shown plurality support for amending the Oregon Constitution in favor of marriage equality, and opponents of the effort in April lost a legal battle in which they challenged the language of the proposed amendment.
This is not the first time a marriage equality campaign has been launched in Oregon: in 2009, the state's largest LGBT rights organization, Basic Rights Oregon, began an education campaign with the goal of repealing Measure 36 during the 2012 election. In late 2011, The Statesmen Journal reported (erroneously) that the group would collect signatures for a 2012 repeal; Basic Rights later announced that it had determined that 2012 was the wrong time for a marriage equality campaign. This February, however, the group unveiled plans to push for a ballot initiative in 2014.