MAP: The quietest places in NYC.

Superman's Henry Cavill is a single man.

Rand Paul says he has "a zero tolerance policy for anybody who displays discriminatory behavior or belief in discriminating against people" on the same day he opposed ENDA on a Senate panel.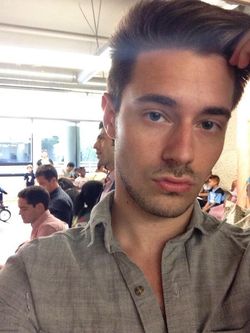 The Awl performs a thorough analysis of the term twink: "Like hipster before it, twink has become a non-specific word that serves to define something distasteful but whose meaning changes depending on who says it and to whom. A lot of the time, a twink seems to be anybody—no matter their body type or their age—who is girly or makes poor consumer choices and/or seems to be in a state of perpetual disrepair. And while nobody will admit to being a twink, everybody is happy to flag one for everybody else to ridicule."

Actress Leah Remini runs from Scientology.

Justin Bieber's mom addresses his bad behavior: "I mean, people don't talk about all the great things he does every day…"

Outserve-SLDN bankrupt, will close offices: "The news comes after two weeks of confusion following the allegedly accidental leak of an email by then- board member Sue Fulton, proposing that the board meet to seek Executive Director Allyson Robinson's resignation."

'Lesbian baby' billboards cleared by Australian watchdog.
"The ads have been the subject of two complaints to the Advertising
Standards Bureau as well as hate mail directed to billboard company GOA,
News Limited reports."

Republicans use farm bill to attack food stamp program.

Ricky Martin relaxes in Puerto Rico, flies a kite.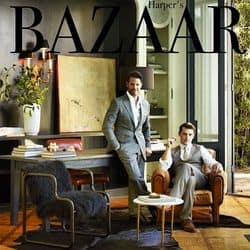 Nate Berkus and Jeremiah Brent show off their fancy Hollywood home.

A newly-discovered blue planet has glass rain and 4,500 mph winds. "NASA discovered the planet, dubbed HD 189733b, in 2005, but recently discovered new facts about its atmosphere with the Hubble telescope. The thing is only 2.9 million miles from its sun, which sounds far, but consider that Earth is 92.9 million miles away from ours. To make matters even more insane, the night temperature can be as much as 500 degrees lower than the day temperature."

Brigitte Bardot saves two elephants from execution.

Embracing life beyond 50: Begin with Yes. "I felt like we need positive images in general, and specifically need more positive messaging about gay men aging happily. People do form opinions and beliefs based on things they see in the media, and we need to expand the vision and the reality of what being an older gay man actually means. I feel like right now is the perfect time to do it!"

Jesse Metcalfe plays tennis, shirtless.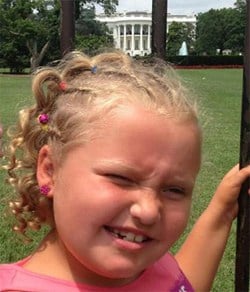 Honey Boo Boo goes to Washington.

Richmond airport settles with Fourth Amendment flasher.

Boeing 787 catches fire at Heathrow Airport. "A Boeing 787 Dreamliner operated by Ethiopian Airlines caught fire at Britain's Heathrow airport on Friday, forcing the closure of both runways, in a blow for the U.S. planemaker that sent its New York shares down over 6 percent."

What the ENDA Senate panel vote says about the state of gay rights.

Conservatives pushing a new smear campaign: gay parenting is child abuse. "Conservatives have championed the writing of activist Robert Oscar Lopez, who is essentially an "ex-gay" bisexual who blames his adult social dysfunction on having been raised by a lesbian mom. This week, he wrote that same-sex parenting inherently constitutes "child abuse," as do single-parent adoption and divorce. These attacks were endorsed by the American Family Association's Bryan Fischer and NOM, which proceeded to feature Lopez's ex-gay-sounding biography in its weekly email on Friday."