A week into the NBA's summer signing period, Collins remains team-less, the NYT notes: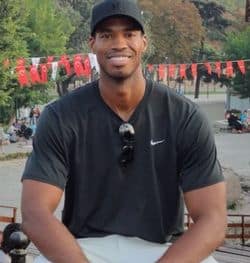 "…and it could be weeks or even several months before he knows what his future holds. As he waits, he finds himself in a historic position as the first openly gay free agent seeking another contract. It is a moment being watched closely for its perceived sociological significance, although Collins himself is determined to keep his focus on basketball.
"I look at it, honestly, like any other free agency in the past several years, where I know I have to stay patient," said the 34-year-old Collins, who played in only 38 games last season, averaging 10 minutes a game as a defensive-minded center for Boston and later Washington. "And I know that at this point in my career, you remain hopeful that there's a job and an opportunity waiting for you once teams start to fill out their rosters."
There could be teams that will shy away from signing Collins out of a fear of locker-room tension or the possibility of alienating some fans. Some franchises might simply be wary of the attention that would accompany Collins's arrival, the added demands from the news media and the potential for a distraction.
Conversely, some teams might see an opportunity to demonstrate their open-mindedness or to connect with gay fans, while also adding a tough-minded veteran.
Let's go, NBA.