The Anchorage Baptist Temple in Anchorage, Alaska has kicked out Boy Scout Troop 1316 and Cub Scout Pack 316 over the organization's decision to allow gay youth, the Anchorage Daily News reports: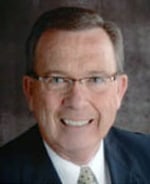 The church's decision came now, months later, because "we were just hoping there would be enough repercussions that the Boy Scouts might reconsider, and they haven't," the church's chief pastor, Rev. Jerry Prevo, said Thursday.
Prevo said he wasn't worried about backlash. The Bible's message is plain, he said: "No homosexual will enter the Kingdom of God."
Rev. Tom Cobaugh, the Baptist Temple's education minister who serves as liaison with the Boy Scout troop, later clarified the decision:
"Troop 1316 and Pack 316 were ministries of the Anchorage Baptist Temple," Cobaugh wrote. "ABT has not changed its position because the Bible has not changed its position on sexuality (see Leviticus 18:22, I Corinthians 6:9). The BSA has changed. They caved on their position because of political pressure and the threat that it may affect their bottom line financially, through donations and/or their tax-exempt status."