Ben Affleck has been chosen to step into the suit of the Caped Crusader, Variety reports: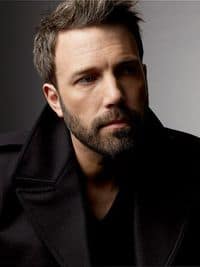 The actor will replace Christian Bale as Bruce Wayne in the upcoming untitled Batman-Superman feature for Warner Bros., the studio announced Thursday.
Affleck becomes the eighth actor to play the Caped Crusader, following Bale, George Clooney and Michael Keaton.
"We knew we needed an extraordinary actor to take on one of DC Comics' most enduringly popular Super Heroes, and Ben Affleck certainly fits that bill, and then some," WB president Greg Silverman said in a statement.
The film, directed by Zack Snyder, already has a release date of July 17, 2015. Henry Cavill, Amy Adams, and Diane Lane will co-star.