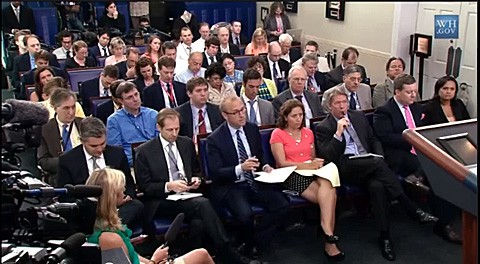 White House Press Secretary Jay Carney was grilled today on Russia and its anti-gay laws by ABC News reporter Jonathan Karl. Karl asked him whether President Obama directly condemned Russia's law against "homosexual propaganda", the Washington Blade reports.
"Yes," Carney replied.
Added Carney: "The president absolutely opposes and has made clear in other countries laws that discriminate against individuals, whether for race, religion, ethnicity, gender, or sexual orientation….What I think the president made clear the other night is that it is in Russia's interest to ensure that the Olympics are a success. And that's certainly true of other host countries when they have the privilege of hosting an Olympics. And he would expect them to take the necessary measures to ensure their success."
Carney said he did not know whether the administration engaged in direct talks with Russia over the anti-gay law, and said talk of a boycott is "a conversation we're not having."
Watch, AFTER THE JUMP…