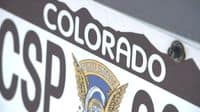 In 2010 Colorado State Trooper Brett Williams quit the CSP to become a helicopter pilot, but changed his mind a few months later and reapplied for the force. As a part of the reinstatement process, Williams was required to take a polygraph test, and one of the questions was whether a man or a woman had given him a massage on a trip in Thailand. When Williams answered honestly, he realized he had been forced out of the closet and began receiving questions about porn and child molestation.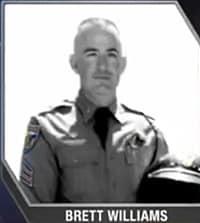 Williams was ultimately denied his reinstatement.
Williams filed suit and State Personnel Judge Mary McClatchey determined that former CSP Chief James Wolfinbarger's procedure for a polygraph and full background check was a departure from the previous chief's policy. The lawsuit prompted an investigation of the culture of CSP and forced Wolfinbarger to step down from his position. McClatchey ultimately concluded that the sole purpose of the polygraph test was to deny Williams the job, which is in violation of law enforcement hiring standards. Williams was awarded over $768,000 in damages and the CSP was required to designate a command-level point-of-contact for gay Patrol members.
CSP of course denies that Williams' orientation was a reason for his rehire and will likely appeal the decision.
Judge McClatchey's full decision can be read here and the news report video can be seen AFTER THE JUMP…