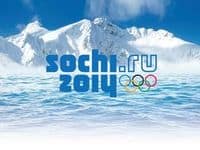 Two gay rights charities have announced plans to unveil an anti-homophobia outfit for Olympians to wear in Sochi next year as a sign of solidarity with global LGBT equality. Vogue reports that Athlete Ally and All Out are currently looking for a high profile, international designer to create the motif:
The design that the Olympians will wear during the forthcoming games should "powerfully reject the anti-gay propaganda law in solidarity with Russian groups demanding equal rights", said All Out co-founder and executive director Andre Banks.
"One of the most effective things we can do at the games is to amass a global army of athlete allies who demonstrate their support for the LGBT citizens of Russia and LGBT athletes around the world," said Brian Ellner, Athlete Ally Board Member and LGBT Rights strategist. "We look forward to partnering on the development of that symbol."