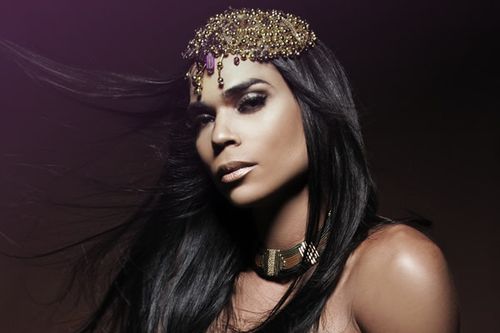 B. Scott, a media personality for Black Entertainment Television, filed a discrimination lawsuit last week after an incident that allegedly took place during the Red Carpet pre-show of the 2013 BET Awards on June 30th. The alleged discrimination centers around Scott's pre-approved choice of wardrobe for the live event, which apparently did not sit well with producers. In Scott's own words, via an open letter posted on his website:
"After interviewing AJ Calloway for my first segment I was literally yanked backstage and told that my look from head to toe 'wasn't acceptable.' They asked me to pull my hair back, they asked me to change my attire. Let's be clear, I wasn't wearing a ball gown and stiletto heels. I was wearing long pants, and a long shirt. I was returned to my trailer and forced to change into one of the other outfits while other producers waited outside. I changed quickly and returned to set, only to be told that I had been replaced by Adrienne Bailon and wouldn't be going on at all."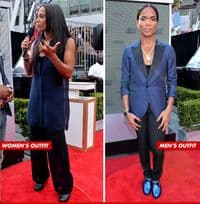 The letter goes on to describe how representatives from Proctor & Gamble, one of the event's key sponsors, urged producers to allow Scott to return to the red carpet. They finally relented, but still only allowed Scott to return to the show in a significantly "diminished capacity". 
Scott, who identifies as both gay and within the trans spectrum, discussed the incident with both the Washington Blade and MSNBC's Thomas Roberts. "I have had experiences before where people have said and treated me in ways that I felt was because of my gender expression and/or my sexual orientation," he told the Blade. "What's different about this case or the situation was that it happened before a live audience. It happened in front of all of my peers."
BET, not surprisingly, released a statement characterizing the incident as "a series of unfortunate miscommunications from both parties". It went on to state that:
"BET Networks embraces global diversity in all its forms and seeks to maintain an inclusive workforce and a culture that values all perspectives and backgrounds. We regret any unintentional offense to B. Scott and anyone within the LGBT community and we seek to continue embracing all gender expressions."
Scott remains unsatisfied with the network's response, and called it "a slap in the face". 
"Everyone has a right to express who they are on the inside or the outside. I'm fighting for that right for people to be who they are and not to be ashamed of it and not to be ostracized or taken advantage of or abused for it or discriminated against. This is about the people who don't have a voice."
You can see B. Scott's interview with Thomas Roberts AFTER THE JUMP…
Visit NBCNews.com for breaking news, world news, and news about the economy