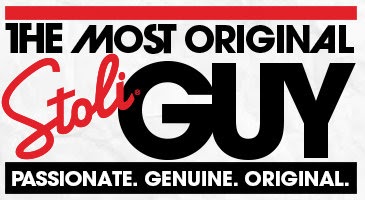 In the wake of human rights violations taking place in Russia, many LGBT rights advocates have chosen to focus their outrage and efforts towards a boycott of Russian vodka, perhaps the most noteworthy of these being the brand Stolichnaya. Previously, protesters have dumped Stoli vodka in the streets as well as interrupted an event sponsored by Stoli in New York City. Stoli's parent company, SPI, has already spoken out against Russian anti-gay laws and expressed its support of the international and Russian LGBT communities.
Now, Stoli is attempting to go even further to quell the animosity built up within the LGBT community. Joe. My. God. recently published a press release sent by Gay Cities, which had this to say:
"In lieu of the national Stoli boycott by some in the LGBT community, GayCities has convinced SPI (Stoli's parent company) to donate $5 for each person whom RSVP's and attends The Most Original Stoli Guy Live in San Francisco, San Diego, Dallas and D.C. The participating charities include local chapters of Equality CA, Equality Texas and the HRC, all whom will be present at the events to accept the donation. GayCities is currently in discussions with SPI to select an international beneficiary that works directly in affecting change for LGBTs in Russia. The organization will be revealed live at The Most Original Stoli Guy finale, which GayCities will stream live from NYC this September."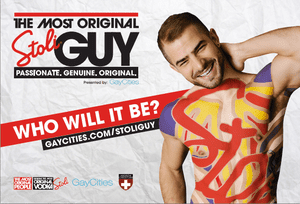 Unfortunately, the above statement may have been released a bit prematurely, since many of the advocacy organizations listed above are now denying any partnership with Stoli for this promotion. Joe. My. God. subsequently published these statements. First, there's Equality California:
"Equality California denies participating in this promotion and says they never even responded to the publicist who sent the above press release. "
Next comes the HRC:
"The Human Rights Campaign is not participating in The Most Original Stoli Guy events and is not accepting any donations related to these events or otherwise from Stoli. The press release indicating our participation was flat out wrong and the event organizers have unfortunately not provided any information to substantiate their claim."
Finally, we have Equality Texas:
"Equality Texas does not have any relationship with Stoli Vodka or GayCities. We do not have local chapters, and we have no involvement in the Dallas event planned for August 17th. Equality Texas would not accept donations from Stoli."
It seems as though Stoli and SPI have a lot more work to do if they wish to be in the good graces of the gay community.