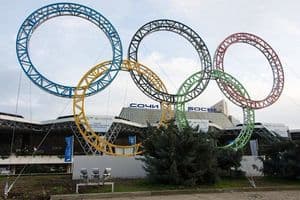 Previously, the International Olympic Committee has assured LGBT athletes, coaches, and spectators that they will "work to ensure" that the 2014 Winter Olympic Games in Sochi will take place "without discrimination", and that they had "received assurances from the highest level of government in Russia that the (anti-gay) legislation will not affect those attending or taking part in the Games." This seemed to quell apprehension, as well as embolden the likes of Johnny Weir, Blake Skjellerup, and most recently, Democratic Senator Chuck Schumer.
Now, the IOC seems to be changing its tone, according to a new report released by Gay Star News and publicized by The Advocate. According to the report, the IOC plans equate any displays of LGBT rights advocacy or solidarity with a "demonstration of political, religious or racial propaganda", which is prohibited by Rule 50 if the organization's charter. Those found in violation of Rule 50 can be subject to "disqualification or withdrawal of the accreditation of the person concerned," without any sort of appeal. The IOC spokeswoman who spoke to Gay Star News did not specify if those found "in violation of Rule 50" would also be subject to any punitive action by Russian authorities. 
She was asked, though, if the games might provide any sort of "Pride House" where openly LGBT athletes would be able to be fully free and open in a more secluded setting. She responded by saying:
"Regarding your suggestions, the IOC has a clear rule laid out in the Olympic Charter (Rule 50) which states that the venues of the Olympic Games are not a place for proactive political or religious demonstration. This rule has been in place for many years and applied when necessary. In any case, the IOC would treat each case individually and take a sensible approach depending on what was said or done."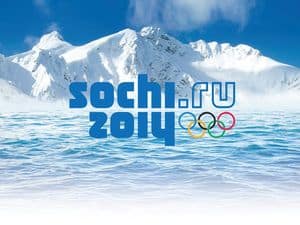 While it may come as some consolation that the IOC is not directly aligning itself with the Russian government, Gay Star News did point out the troubling fact that "the Olympics own charter describes such things as 'propaganda' – the same word used by the Russians in their new anti-gay law which stops homosexuality being 'promoted' to minors." Also note that, as of now, the Olympic Charter only forbids discrimination on the basis of race, religion, politics and gender. Terms like "sexual orientation" and "gender identity" are conspicuously absent or incomplete. 
No reactions have been released yet from LGBT athletes or advocates regarding this newest development in the Sochi Olympics controversy. No doubt, though, that this most recent statement will likely galvanize and inflame those standing on both sides of the debate. We will, of course, keep track of these developments as they come in…since this fight is likely far from over.