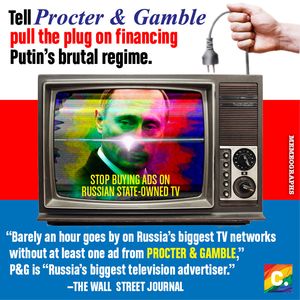 Recent controversy surrounding Russia's anti-gay "propaganda" laws has already directed outrage from LGBT rights advocates towards entities like Stoli vodka and the International Olympic Commission. John Becker, Managing Editor at the Bilerico Project, thinks that advocates should also be targeting their outrage towards another target, one that has the potential to affect even greater change. He explained his stance in an op-ed piece for HuffPost Gay Voices. 
"Procter & Gamble, an American company that owns brands like Crest, Gillette, Ivory, and Tide, is Russia's biggest television advertiser. The Wall Street Journal reported last year that 'barely an hour goes by on Russia's biggest TV networks without at least one ad from Procter & Gamble.' The Russian government owns or is a major shareholder in most of Russia's television stations, so every time Procter & Gamble purchases an ad on those networks, the company puts money directly into the pockets of the Russian government and finances Putin's bloody crusade against LGBT people."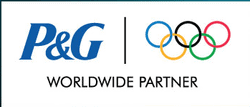 P&G also just-so-happens to be a Worldwide Olympic Partner and a sponsor of the upcoming 2014 Winter Olympic Games in Sochi. It was also one of the five "ripe targets" named in an earler op-ed piece by Michael Signorile. Currently, the company boasts a relatively LGBT-friendly reputation stateside, receiving a 90% score on the HRC's most recent Corporate Equality Index. Advocates like Becker and Signorile are apparently looking to change that, or at least hold it accountable for "financing Putin's war on gays."
Becker has also launched a Change.org petition calling for Procter & Gamble to pull its ads from Russian television. As of now it is about 70 signatures shy of its 1000 signature goal.