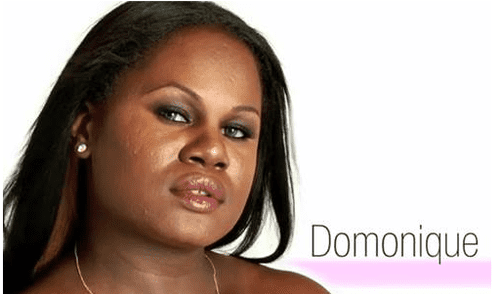 On Wednesday, Towleroad reported on the brutal murder of Domonique Newburn, an aspiring transgender actress and YouTube personality in the Fontana area of San Bernadino County.
Police have now named a suspect:
KNBC reported on Thursday night that Fontana police are looking for 18-year-old Dantjier Powell, of San Bernardino, in the death of Domonique Newburn. The 32-year-old, who was one of the stars of Hollywood Houseboys, was found dead in her Fontana apartment on Tuesday afternoon.
Police said he could be trying to leave California, possibly by bus. He is said to be African-American, 5-foot-8 inches tall and 155 pounds.
Fontana Police detective Rich Hunt previously told KNBC that investigators "found evidence of a struggle, inside and outside." The coroner said Newburn suffered "blunt trauma."
A vigil was held for Newburn this week.
Watch a news report on it and family and friends' reaction to her death, AFTER THE JUMP…