Islan Nettles, a 21-year-old transgender woman was taken off life support Thursday at Harlem hospital following a weekend attack police are investigating as a hate crime, DNA Info reports: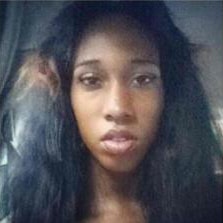 Nettles was out with several other transgender women at 11 p.m. Saturday when she ran across a group of men near West 148th Street and Eighth Avenue, police said. When the man realized that Nettles and her friends were transgender, they began throwing punches and yelling homophobic slurs, cops said.
Nettles, who also went by Vaughn Nettles and Alon Nettles, was taken to Harlem Hospital, but could not be revived, cops said.
A 20-year-old man, whose identity was not immediately released, was arrested in connection with the attack, police said. He was initially charged with misdemeanor assault, but cops said they expected to upgrade the charges on Friday.
Nettles was a fashion design student, according to her LinkedIn page.
This week, Towleroad reported on the attack in Long Island City of a straight, interracial couple who had just left a gay bar with a friend. And last week a gay couple was brutally beaten in NYC's Chelsea neighborhood.
We also reported that currently 68 anti-gay bias attacks have been reported in NYC this year, a number that is already well beyond last year's total of 54.