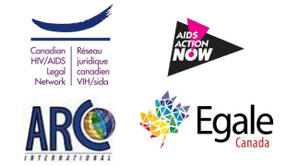 Over 100 Canadian non-governmental, civil society organizations, including many LGBT, HIV, womens' rights, labor, and even religious organizations, have banned together and signed an open letter to the Canadian government, International Olympic and Paralympic Committees, Canadian Broadcasting Corporation, and corporate sponsors of the Olympics, demanding "decisive action before, during and beyond the 2014 Sochi Winter Olympics" to address the human rights abuses "and intensifying tide of escalating violence against LGBT people" in Russia. The letter, which is also posted online, is written in three languages: English, French, and Russian.
"We applaud Minister of Foreign Affairs John Baird for already speaking out on this issue," said Richard Elliott, executive director of the Canadian HIV/AIDS Legal Network, in a press release which accompanied the letter. "However, the Canadian government must go further, including by blocking visas for Russian legislators who sponsored the anti-LGBT measures and by decrying the actions of Putin and his Duma at the highest international levels." The release also noted the G20 Summit, which is scheduled to take place in two weeks in the Russian city of St. Petersburg. The Obama administration has already cancelled a meeting with Russian president Vladimir Putin ahead of the summit, although said cancellation is meant to protest the granting of asylum to whisteblower Edward Snowden.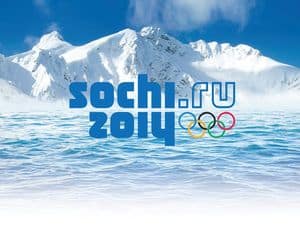 Elliott also condemned the actions of the International and Canadian Olympic Committees, which he called "abysmal". 
 "They were well aware of these laws coming and, in light of the upcoming games in Sochi, have considerable influence on the Russian government. They could have helped prevent such hate, but didn't, and so far have done virtually nothing to challenge and change it."
Tim McCaskell of AIDS ACTION NOW!, meanwhile, condemned actions by corporate sponsors of the Olympics. 
 "Rather than being complicit with the Russian government's hate-mongering, corporate sponsors have an opportunity to be socially responsible by actively supporting human rights."
The letter itself outlines specific demands for the Canadian Government, International Olympic/Paralympic Committees, Candian Olympic/Paralympic Committees, Canadian Broadcasting Corporation, and corporate sponsors of the Olympic/Paralympic Games. The action items call for each entity to publicly condemn the "draconian" anti-gay laws in Russia, offer support to LGBT athletes and Olympic participants, and use any social/financial resources to affect positive change in the host country. 
You can read the full text of the letter (in English, French, and Russian) HERE, you can also read the full list of demands AFTER THE JUMP…
The Government of Canada should:
continue to speak out publicly against Russia's anti-gay legislation and homophobic and transphobic violence being visited upon LGBT people in Russia, and continue to communicate its objections directly to Russian authorities at the highest levels;

add the sponsors of anti-LGBT legislation in Russia to the list of those banned from obtaining visas to enter Canada;

identify opportunities to proactively support LGBT rights advocates in Russia in defending basic human rights;

oppose the "traditional values" resolution being advanced by Russia at the UN, which is a patent attempt to cloak bigotry and hate in the legitimacy of a Human Rights Council resolution; and

use this opportunity to publicly announce its commitment to ongoing support for the UN's recently- launched "Free and Equal" initiative for LGBT rights.
The International Olympic Committee (IOC) and International Paralympic Committee(IPC) should:
host Pride House in Sochi during the 2014 Winter Olympics and Paralympics;

speak out during the opening and closing ceremonies of the Games against anti-LGBT violence and against discrimination based on sexual orientation and gender identity, including legislative discrimination such as Russia's; and

include explicit reference in their respective Charters to discrimination based on sexual orientation or gender identity as incompatible with the Olympic and Paralympic Movements, as is already done with grounds such as race, gender and religion. (We note and welcome that the Paralympic Movement has already included sexual orientation.)
The Canadian Olympic Committee (COC) and Canadian Paralympic Committee (CPC) have authority over Canada's representation at the Olympic and Paralympic Games. The leadership and athletic delegations of the COC and CPC should:
publicly and privately support, without reservation, any individual athletes, whether they identify as LGBT or not, who choose to use their opportunities at the Games (e.g., when accepting medals) to display their support for the rights of LGBT people;

issue a statement condemning homophobic laws and anti-LGBT violence in Russia;

participate visibly as the Canadian delegation in the Sochi Winter Pride events being organized by Russian LGBT activists;

offer to join the IOC and IPC in hosting Pride House at the Games; and

use the opening and closing ceremonies of the Games to visibly support LGBT human rights as a country delegation.
Corporate sponsors of the Sochi Games, including the top 10 sponsors named above, should:
publicly state their opposition to Russia's homophobic legislation and anti-LGBT violence in Russia;

withdraw their sponsorship of the Games unless the Russian government abolishes the "anti-propaganda law" and guarantees freedom of expression, association, assembly and information, including for LGBT people; and

publicly redirect a significant portion of those sponsorship funds, through independent foundations and multilateral initiatives, to support the defense and promotion of LGBT rights, and human rights more broadly, in Russia.
The Canadian Broadcasting Corporation (CBC), as exclusive Canadian broadcaster of the Sochi Games, should:
commit to reporting, before, during and after the Sochi Games, on human rights abuses in Russia, including against LGBT people, other minorities and political dissidents targeted by the Russian government.