Lady Gaga to open VMAs with "Applause".

UK's Addison Lee taxi company suspends driver for throwing gay couple out.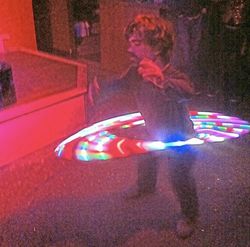 Peter Dinklage hula hoops in a gay bar in Canada.

German playwright Marius von Mayenburg boycotts Russia over ban on "gay propaganda".

John Legend spends most of his time at home without any clothes on.

Homophobic Homeland Security employee runs hate website. "On Wednesday, the Southern Poverty Law Center published a report about Kimathi, who goes by the name 'Irritated Genie' online, describing him as 'a gay-bashing, revenge-seeking black nationalist who advocates on his website – War on the Horizon – the mass murder of whites and the 'ethnic cleansing' of 'black-skinned Uncle Tom race traitors.'"

Canon debuts Facebook-ready camera.

VIDEO: A dramatic promo for Season 3 of Revenge.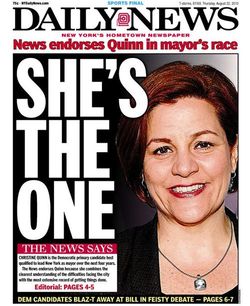 She's the one: The NY Daily News goes for Christine Quinn.

Poll: More than 50 percent of Taiwanese approve of same-sex marriage. "The Taiwan Alliance to Promote Civil Partnership Rights said that a variety of couples would hold a symbolic wedding banquet on Ketagalan Boulevard, the wide tree-lined street in front of the Presidential Office Building, on September 7. A red invitation card appeared on the organization's web site."

Did Cher's "Woman's World" video rip off The Ones?

Clintons descend on the Hamptons.

Rural Colorado county to vote on whether to secede and become nation's 51st state: "During Monday's meeting, Weld County Commissioner Sean Conway (R) said that more than 85 percent of residents support the effort to break away a create a state called 'North Colorado.' Cheyenne, Sedgwick and Yuma counties have already put similar initiatives on their ballots. Kit Carson, Lincoln, Logan, Morgan, and Washington counties have also held discussions about joining the new state."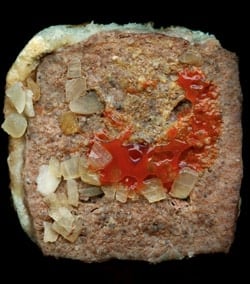 Fast food, scanned. More on it here.

Should participatory prayer be allowed at town meetings?

Kit Harington's ripped bod appears momentarily in a teaser for the new Pompeii film.

Would a gay man be welcomed home in Montana? "How would anyone in Montana know we were a couple? After 13 years together, we aren't in the habit of being overly demonstrative with our affection, but you would have to be blind not to notice our orientation. I'm basically a walking stereotype (yes, I packed my hot pink Lacoste polo). There is a lot of whispering in ears and standing close and giving little love pats. That kind of thing."

Gay Italian man launches social media campaign so he can stay in Canada: " I want to have the same type of future your country allows you to have," his website reads. "In Italy I have no future."