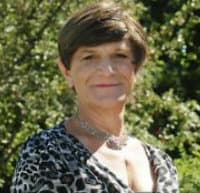 Paula Overby — a quality assurance analyst from Eagan, Minnesota — has begun collecting signatures to file as a Democratic candidate in the 2014 elections for the state's second congressional district. If she qualifies, she will be the state's first openly transgender candidate.
Overby has pledged her full commitment to her campaign, though she has never been a political candidate or held elected office. However, to win the actual seat she'll first have to win a primary against Democratic challengers Thomas Craft and former state senate Representative Mike Obermueller, and then win the final race against the six-time Republican incumbent John Kline.
Kline beat Obermueller in the November 2012 elections 54 to 46 percent in a 52 percent Republican-leaning district.
According to ontheissues.org, Kline has voted against gay employment protections. twice in favor of amending the constitution with a gay marriage ban and has a 0 percent rating on gay issues from the Human Rights Campaign.