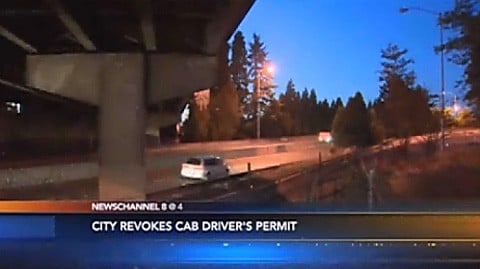 In late July, Towleroad reported that Kate Neal and Shanko Devoli, a gay Portland couple, were kicked out of a cab along with another friend on a dark interstate highway near Portland. The couple claimed that the driver saw them get affectionate and threw them out.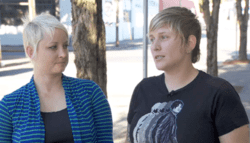 A second cab showed up and kicked them out after calling the other driver, they said.
KGW reports that the first cab driver has now lost his permit:
The City of Portland Regulatory Division said Wednesday that Ahmed Egal's license would be permanently revoked because he failed to get his customers to their destination safely.
Egal said he stopped the car and called 911 because the women were being abusive.
"These people are real, real drunk. And so mean," he said during the 911 call. "And I'm getting tired of it. They want to jump out of the car."
Egal said the women got out of the vehicle and he waited as another Broadway Cab driver arrived. After speaking with Egal, that driver also refused to give them a ride.
Investigators said the incident violated city code, but added that discrimination was not a factor in the decision to revoke Egal's permit. Broadway Cab was fined $1,000.
Watch KGW's report, AFTER THE JUMP…