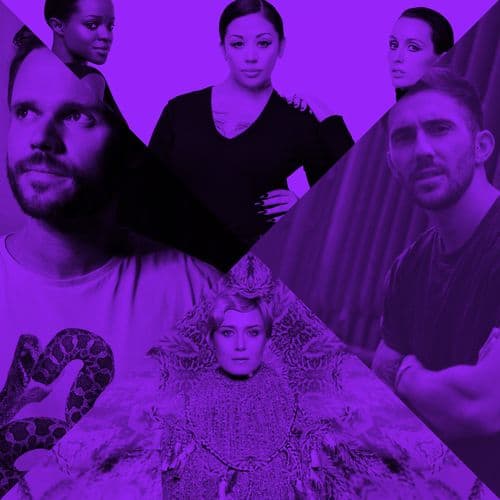 BY OCCUPY THE DISCO / RU BHATT
The OXD Mirror is a weekly music column brought to you by the boys of OCCUPY THE DISCO (OXD), a New York City based collective created by three music lovers, Ru Bhatt, Josh Appelbaum, and Tadeu Magalhães, who want to share their love for disco, house and dance music with the world.  
This post is longer than usual but there's so much new good music to share that I wanted to make sure you had a ton of great tracks to enjoy this holiday weekend. Happy end of summer!
Hot Natured feat. Roisin Murphy – 'Alternate State'
Hot Natured's rumored collaboration with Róisín Murphy, one that OXD has waited for with bated breath, finally sees the light of day. The production collective behind hits like 'Benediction' and 'Reverse Skydiving' has been saving this ace-up-their-sleeve for the release of their debut album, Different Sides of Sun, which drops next Tuesday. Thankfully, it does not disappoint. The Irish disco siren's sultry coos are true to Murphy's form but she certainly has surprises in store, including a (probably unintentionally) NKOTB-reminiscent "Oh Oh Ah Oh" refrain that adds a bit of fun to the song. Hot Natured's sophisticated production creates the perfect backdrop, creating a melodic thump that will have you swaying on the dancefloor.
Green Velvet – 'Bigger Than Prince (Hot Since 82 Remix)' 
Green Velvet's 'Bigger Than Prince,' an ode to the haters, is a song that just drips with swagger. The lyrics empower the listener to "Walk Around Like [They're] Bigger Than Prince' — a haughty statement at face value but in the context of the song it's quite fantastic. Leave it to my favorite producer of the moment, Leeds' Hot Since 82 (Daley Padley) to put his signature deep house spin on the track, turning the engaging original song into a veritable club banger. If you like Padley's sound, definitely check out his recent 'Essential Mix' for BBC's Radio 1, which includes some more of his original tracks and remixes.
Fromwood – 'Homespehere '
Europe's enigmatic Fromwood aims to meld "science and soul" with 'Homesphere,' a song that features interview snippets from around the world that explore the notion of home. The interviews are in a few different languages and one has to listen closely to hear the words as they are buried in cascading arpeggios and a thumping beat. Don't strain yourself too hard, however, as the rolling house song is pleasurable to the ear regardless of whether or not one can hear the "lyrics".
Mutya Keisha Siobhan – 'Flatline (MNEK Remix)'
The return of MKS (Mutya, Keisha & Siobhan–the original Sugababes) has been hotly anticipated by pop music fans since their retirement and has already been deemed triumphant by critics worldwide, thanks to their lead single 'Flatline.' It's hard to imagine that the Blood Orange–produced single can be enhanced any further, but British wunderkind MNEK has achieved that with this energizing remix. In addition to a churning beat, MNEK adds in a gospel-inspired chorus that brings this pop song to new, 'Like A Prayer'-esque heights.
Miley Cyrus – 'Wrecking Ball (Robots With Rayguns Mix)' 
Baltimore-born Lucas Patrick Smith is known to the world as Robots with Rayguns, a young producer that combines his love for synthpop, new wave and electro with "cheesy pop music." I first discovered the now Phoenix-resident producer in 2009 through his remix for Rihanna's 'Only Girl In The World.' Given his track record of remixing artists like Lady Gaga, Kelly Rowland, and Shakira, it should come as no surprise that his latest effort is tackling the pop-tart everyone seems to hate/love: Miley Cyrus. Think what you want of Miley but this remix certainly turns 'Wrecking Ball,' her follow up to the summer anthem 'We Can't Stop,' into an enjoyable, sun-drenched affair. 
CONTINUED, AFTER THE JUMP… 
Chris Malinchak – 'If U Got It' 
While Chris Malinchak's 'If U Got It' was actually leaked onto the internet late last year, it's only now being released as his second single and the song quickly rising the charts after being deemed an essential tune by BBC Radio 1's Pete Tong. The song's melodic pianos are complemented by soulful vocals, making it a beautiful follow up to his iconic 'So Good To Me' which was also christened an essential tune by Tong last year. 
Holy Ghost – 'Okay'
Holy Ghost's Dynamics is ready to release on September 10 and they just recently shared this new album track to whet everyone's appetite. 'Okay' shows off the softer side of Holy Ghost, with a synth heavy sound reminiscent of their previous effort 'Say My Name.' It's a smooth pop song which effectively mirrors the tale of the push and pull of a relationship that you just can't let go of, even though all senses say you should.
Lemonade – 'Skyballer' 
With a name like Lemonade, it's a no-brainer that the band's music is made to be enjoyed in the summer. Their latest work, 'Skyballer,' proves that rule once again as a tune full of whistles, pianos and tropical melodies that will have you holding tightly onto for these last few summer days. 
Mellow Baku & The Friday People – 'The Messenger'
After originally being released in 1999 on Jose Padilla's Café De Mar Vol. 6, I'm grateful that the 'The Messenger' is being re-issued under the Mellow Baku & The Friday People moniker. The song starts out mellow, with etherial vocals seducing you along with the beachy vibe until a full, energetic chorus kicks in around the 1:20 mark. The golden tune features soulful vocals and beautiful harmonies, complemented by an infectious afro beat.
Tensnake – '58 BPM feat. Fiora'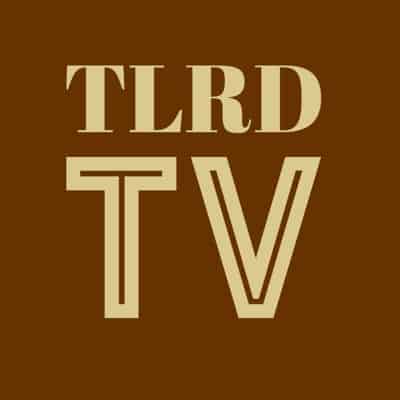 This song is what the end of summer is all about. '58 Bpm,' by Hamburg's Tensnake (Marco Niemerski) is the epitome of a slow burner (at 58 beats per minute it should be!). Featuring vocals by Berlin's Fiora, the track is a languid sensual paradise, far removed from what Tensnake is known for, but perfectly enjoyable nonetheless.
OCCUPY THE DISCO (OXD) curates and recommends music events to the gay community in NYC—in an effort to move the focus of the nightlife scene beyond the promoter and venue and to the music itself. OXD's goal is to educate, entertain, engage and empower the gay audience to reclaim their ability to question and experience the unknown. The OXD Mirror will serve to showcase tunes that are definitely off-the-beaten-path but rightfully deserve the attention of the gay ear.
This week's post was written and curated by Ru Bhatt. Check out more of his music picks on his podcast, The Ru-Mix and on Made In Brazil.

Be sure to check out these tracks and more on our Spotify Playlist. For more information on OXD, check out our website and accompanying blog at www.occupythedisco.com, like us on Facebook, or follow us on Twitter: @OccupyTheDisco.