Transgender woman and aspiring actress Domonique Newburn was found dead in her apartment in the Fontana area of San Bernadino County. Prior to the incident, Newburn was best known as one of the three main characters in the YouTube docu-reality series Hollywood Houseboys, which chronicled the lives of three queer black men, who each had aspirations to make it in the entertainment industry.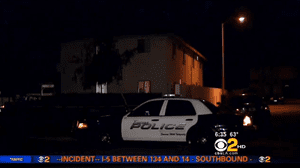 Newburn's body was found around 4:30 PM Tuesday afternoon, after neighbors had heard indications of some sort of domestic dispute and called the police. When officers finally arrived, Newburn's front door was open and she had already died from her injuries. The San Bernadino County Coroner told CBS 2 that the victim had "sustained trauma and was pronounced dead at 4:38 PM."
Prior to the incident, neighbors say that Newburn was "quiet" and kept mostly to herself. They were also unaware of her status as a transgender woman. "She was very quiet, very nice and you just would never have thought something like this would happen," said neighbor Ronald Jackson. Witnesses told authorities that they saw a "bare chested" man leaving the scene of the crime shortly after the alleged incident took place. They then report seeing the suspect steal Newburn's car, a black, four-door 2004 Mercedes C240 sedan with the California license plate 7AAY925. The suspect is being described as a Black man, in his late 20s to early 30s, 5 feet 8 inches tall, with an average build.
Watch CBS 2 report on the incident AFTER THE JUMP…