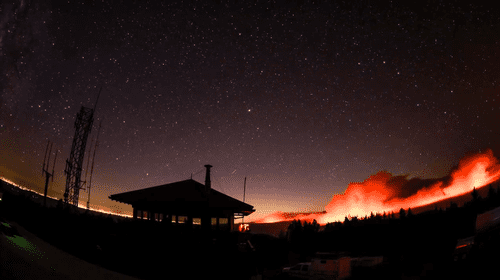 A strangely beautiful timelapse video of the devastating, NYC-sized wildfire burning its way through Yosemite National Park in California.
Check it out, AFTER THE JUMP…
More, via Gawker:
The fire is already the seventh largest in California's history, and so far 111 structures have been destroyed with another 4,000 in harm's way. Over 4,200 firefighters are battling the fire, which is only 23 percent contained after nearly two weeks. Officials, however, are optimistic.