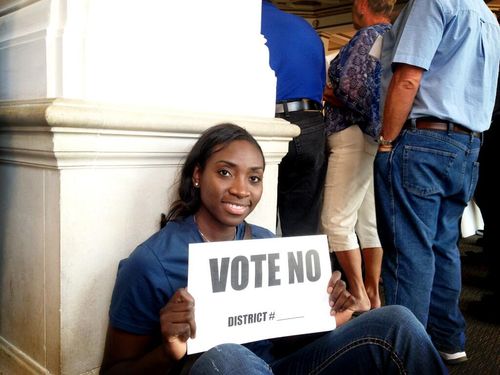 Sophia Young, a star player with the WNBA's Silver Stars of San Antonio, was one of the hundreds who prayed against an LGBT anti-discrimination bill at San Antonio City Hall yesterday.
She posted a photo of herself on Twitter yesterday holding up a placard reading "Vote No". Given what she tweeted, however, she seemed to think that the anti-discrimination bill, to be voted on by the San Antonio City Council in early September, would also somehow legalize same-sex marriage.
Tweeted Young: "My vote is still No… San Antonio should not allows Same sex marriages."
It was her second tweet in a day about the issue. The first read, "Should San Antonio be a city that allows same sex marriage?? I vote NO."