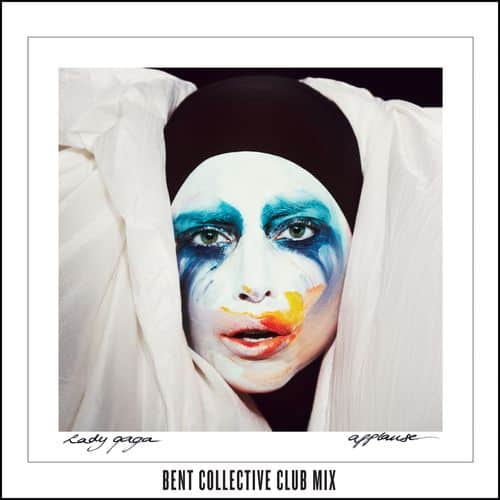 Towleroad is pleased to premiere a new remix of Lady Gaga's "Applause" from Bent Collective directed at the peak hour dance floor fanatics. Best enjoyed with the lights down and the sound up.Coming together for this remix are two of Europe' biggest talents, Danny Verde (Italy) and Steven Redant (Madrid).
Danny Verde is a musical prodigy who has worked in all aspects of music; including house, dance- pop production , DJ, song writing, keyboardist, and vocalist. He hails from just outside of Milan in Northern Italy where his recording studio, Holab Studios, has been home to many productions with International labels, artists, and producers since 1994. Verde has remixed Cher, Cyndi Lauper, Lady Gaga, Mariah Carey, The Wanted and Scissor Sisters, among others.
Steven Redant hails from Brussels and is now living and working in Madrid. He started out with a  popular house music radio show and then quickly moved beyond the airwaves and into the clubs. Privilege, the biggest club in the world, offered him a spot for the summer and from there it was on to Queen in Paris, his beloved LA Demence (where he's still a resident DJ) and into the guest circuit around the world, playing festivals such as Mardi Gras in Sydney, Winter Music Conference Miami, Paradise in Hawaii, Fuego in Puerto Rico and hitting clubs all across the world.
Listen, AFTER THE JUMP…
Make sure not to miss a Towleroad headline by following @TLRD on Twitter.