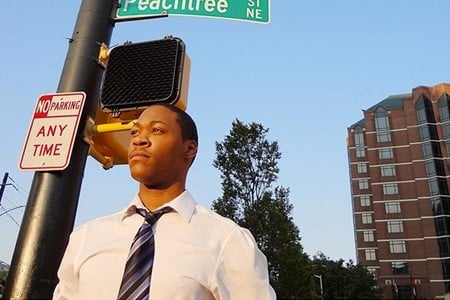 Jon Jones is seeking to make history is Atlanta, a city with a strong LGBT population of color, by becoming the first black gay man elected to the Atlanta City Council.  He's up against two other openly gay candidates–Matt Rinker, who's won the endorsement of the Log Cabin Republicans, and Christine Enterkin–in his campaign the for the District 5 seat on the Council, and as the GA Voice reports, Jones hopes to put more of the power in Atlanta in the hands of the people:
Jones said he wants to implement "direct democracy" into the Atlanta City Council — a way to allow residents to actually vote, through their computers or smart phones — on legislative issues.

"This is a way to allow technology to play a role in the decision making process," he said. "Under my plan of direct democracy, you choose for yourself. People log in anytime there is an initiative up for a vote and each person gets to vote," he said.

And what the majority decides is what Jones will vote for. This way, he said. it's not only one person representing thousands of people.

"Each person is getting an equal seat at the table," he said.
Jones also told the GA Voice that he would decline a raise that the city council members had given themselves and would instead redirect that money back to taxpayers.
Last December, the Atlanta City Council approved a resolution supporting marriage equality, although Mayor Kasim Reed declined to express his own support.
While Jones would be the first gay person of color on the council, he would not be its first out member. Alex Wan, who is running for reelection to the District 6 seat, and two past members, Cathy Woolard and Anne Fauver, are all gay.