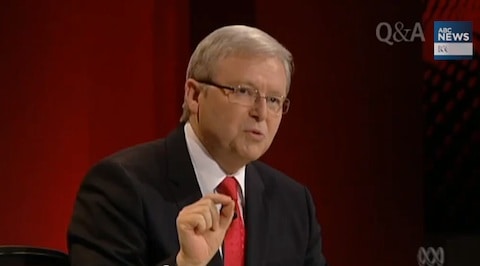 Australian PM Kevin Rudd delivered a smackdown to an anti-gay pastor questioning Rudd's position on marriage equality:
When confronted by a question from the Christian man, who quoted the Bible as stating it was clearly wrong in the eyes of God, he said: "People don't choose their sexuality, they are born that way.
"The idea this is somehow an abnormal condition is wrong."
Mr Rudd said homosexuality was not an abnormal condition and the Bible also said "slavery was a natural condition".
"If you accept it to be natural and normal to be gay then it follows it is not right for two folk who love each other to be denied marriage," he said.
He said the Bible was about "universal love, loving your fellow man".
Watch, AFTER THE JUMP…