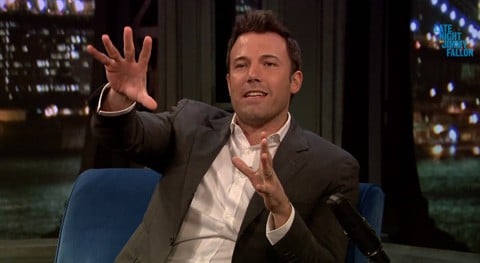 Ben Affleck sat down with Jimmy Fallon last night and talked about being cast as Batman opposite Henry Cavill in the upcoming Zach Snyder Batman vs. Superman film, and how producers tried to prepare him for the backlash they've seen on the internet whenever a new casting is announced.
Sais Affleck:  "I'm a big boy. They said just don't use the Internet for a couple of days. … I handle s**t. I'm very tough. I saw the announcement, I look down on the first comment … the first one just goes, 'Nooooooooo!'"
Affleck joked that he then told his kids: "We're gonna be luddites for a while."
Watch, AFTER THE JUMP…